Maintenance for the equipment in your home or business is much like maintenance for your car. You don't realize the difference it makes until you need costly repair work done. Ambassador Services offers a wide range of Maintenance Agreements for various types of heating and cooling equipment; routine drain cleaning; and electrical safety inspections.
Setting up routine maintenance visits with a professional Company, helps to eliminate the possibility for problems down the road.
Equipment maintenance prior to peak energy seasons will help your heating and cooling equipment to perform on its intended efficiency level. This will also save you money over time by reducing energy usage and helps to prevent repairs caused by an unmaintained system.
Ambassador Services prides itself on quality services and stands behind its extensive inspections to help your equipment keep you comfortable all year long. A few services completed during our heating & cooling maintenance visits include:
*Chemically clean evaporator and condenser coils
Clean coils allow for your equipment to run better and more efficiently

*Perform combustion analysis on all Fuel Burning Equipment
Ensures the safety of the equipment and helps to identify problem areas

*Clear condensate drain lines, pans and pumps
Condensate water can run out of the drains or cause problems when your AC is working hard and condensation increases, if they are not regularly maintained
Residential & Commercial Maintenance
Heating & Cooling, Plumbing & Electrical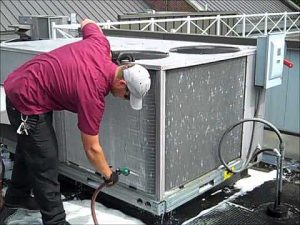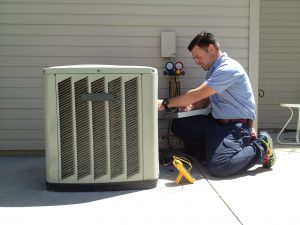 Do you have floor drains that emit a strange odor? Does your sewer main or storm drain occasionally clog with debris? Regular drain cleaning can help to avoid these troublesome issues. Our plumbing department is equipped with a variety of equipment that can help to clear build up and sanitize your drain lines.
Electrical Safety Inspections
Ambassador Services offers safety inspections for your home or business to ensure your electrical wires, equipment and components meet safety standards. An experienced Electrician will utilize equipment to identify problems and offer recommendations to enhance your safety.
For more information or to set up a Maintenance Agreement for your home or business contact us today!